If you want to play FIFA 23 on a Mac but don't know how, here we show you the best way to play FIFA on a Mac that 100% works including on Apple Silicon M1, M2 and M3 chip Macs.
For a long time, Mac users have been unable to play FIFA on a Mac as it's only available on Windows and consoles such as Xbox and PlayStation.
Although there are many ways of playing Windows only games on a Mac, most of them don't work for FIFA due to the fact that it requires DirectX 12 and uses anti-cheat software in order to work.
However, the good news is that thanks to Xbox Game Pass, there's a new and easy way to play FIFA 23 on a Mac simply by using Xbox Cloud in any browser.
Xbox Game Pass works on both Intel and Apple Silicon M1, M2 and M3 Macs so it allows you to play FIFA on any Mac.
You can even connect an Xbox controller to your Mac to play FIFA 23 in macOS as we'll show you.
You May Also Like:
Why Hasn't EA Released FIFA For Mac?
The last time EA released FIFA on Mac was back in 2011 when they released FIFA 12.
FIFA 13 was released the following year but since then, EA hasn't released any newer versions for Mac and it seems they have no intention of doing so.
It may have something to do with the fact that EA simply don't want to invest the resources into developing a version of FIFA for Mac which is comparable with the PC and console version.
Very little effort was put into FIFA 12 and FIFA 13 and they were basically poorly ported PC versions that were full of bugs, poor graphics and you couldn't even play online or update teams.
Can You Play EA FC24 on a Mac?
EA FC24 is the follow-up to FIFA 23 but as yet, there is no way to play FC24 on a Mac yet. The name change is due to EA deciding not to renew its licensing agreement with FIFA.
This may change once the game has been out a while though and Microsoft decide to release it on Xbox Cloud.
How To Play FIFA 23 On Mac
You can play FIFA 23 on a Mac simply by using an Xbox Game Pass Ultimate account which means you can play FIFA in any browser on a Mac.
Xbox Game Pass Ultimate allows Mac users to play Xbox games in any browser without the need for an Xbox.
It works on both older Intel Macs and the more recent Apple Silicon M1/M2 chip MacBook Air, MacBook Pro, Mac Mini, iMac and Mac Studio.
Because it's Cloud based, it also works on any version of macOS including macOS Sonoma.
Even better, it also allows you to use an Xbox controller with your Mac via Bluetooth to play games.
Xbox Game Pass Ultimate costs $16.99 per month but you can currently get the first 14 days for just $1.
Xbox Cloud is only one of the ways to play Xbox games on a Mac but it's by far the easiest and best solution to play games like FIFA 23.
Follow these instructions to play FIFA on a Mac in just a few minutes.
Sign-up for an Xbox Game Pass Ultimate account. It's important you select the Ultimate pass because it's the only one that gives you access to Xbox Cloud gaming.
Once you've logged-into your Xbox Game Pass Ultimate account, search for "FIFA". You'll see the option in the green button to "Play With Cloud Gaming" below.
Click on the green "Play" button. You'll then be prompted to connect an Xbox controller. You must have an Xbox controller to use Xbox Cloud – it will not work with a Mac keyboard, trackpad or mouse.
To use your Xbox Controller with your Mac make sure that Bluetooth is turned on on your Mac. Then press and hold the Xbox button on your controller to turn it on and it will light-up. Press and hold the small Bluetooth pairing button on the front of the Xbox controller to activate pairing mode. When pairing mode has been activated, the Xbox button will start flashing rapidly. On your Mac, click on the Apple logo in the top left of your screen and go to System Preferences and select Bluetooth.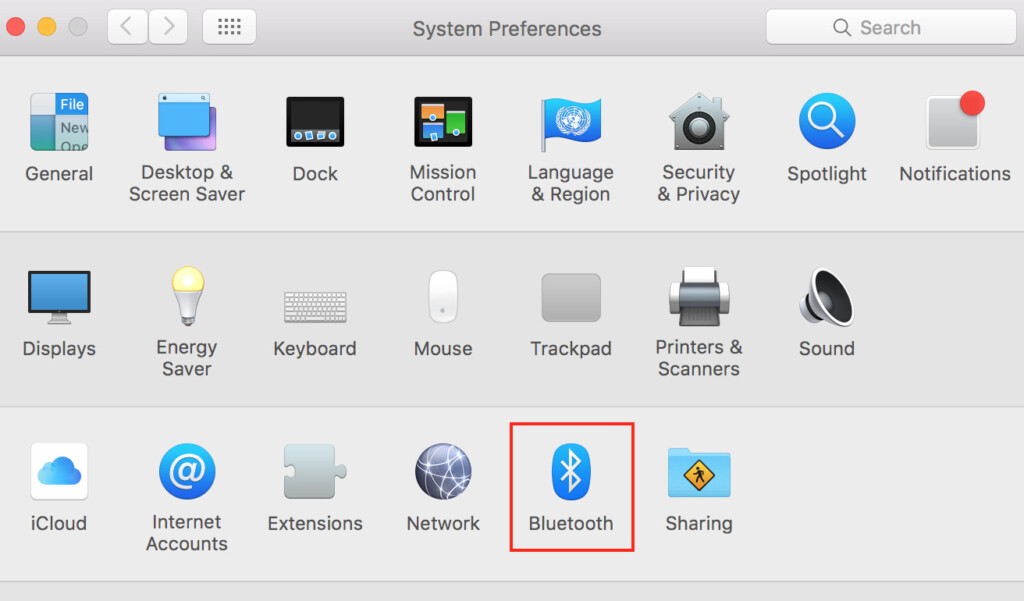 Select your Xbox controller from the list of Bluetooth devices that appears and click Pair.
You can now use your Xbox controller to play FIFA on your Mac in Xbox Cloud. You can disconnect the Xbox controller from your Mac at any time by going back into the Bluetooth settings or turning-off Bluetooth. You can also use the Controlly app if you want to have more control over how your Xbox controller works with your Mac.
FIFA 23 will launch in your browser and you'll be able to play it just as if you were playing FIFA on an Xbox.
The game should launch after a few seconds and you'll then be able to use your Xbox controller to play FIFA by pressing the "A" button on your controller.
The only limitation of Xbox Cloud gaming is that Game Pass games are limited to 30 frames per second (30fps) so the graphic quality isn't as good as playing it on PC or an Xbox but is still playable as you can see below.
Demand for gaming via Xbox Game Pass Ultimate is often very high and the service is still in Beta so you sometimes find that there's a queue to use Microsoft's Cloud servers or that gameplay is degraded by the demand for the game.
When we tried it however, we only had to wait a few seconds for FIFA 23 to launch and the gameplay was impressively smooth.
It does however require a lot of resources on your Mac and you may notice your Mac gets warmer with the fans whirring on Intel MacBooks although M-series Macs with Apple Silicon chips won't even break a sweat.
Can You Play FIFA in Parallels on a Mac?
Although Parallels is one of the best ways to run Windows on a Mac, it doesn't support FIFA 23.
One reason for this is that FIFA 23 requires DirectX 12 to run and Parallels cannot run Direct 12.
Another reason is that FIFA is protected by the EA AntiCheat (EAAC) software which does not work in Parallels either.
Can You Use GeForce Now To Play FIFA on a Mac?
You can't play FIFA 23 in GeForce Now on a Mac as FIFA 23 is not available in GeForce Now.
You also can't play FIFA 23 in GeForce Now by linking GeForce Now t0 the Steam store as FIFA 23 isn't available in Steam either.
If you have any problems or issues installing FIFA on your Mac using this tutorial, or you have any questions or suggestions, let us know below.
Can You Play FIFA on a Mac Using Boot Camp?
Boot Camp is a free utility on Intel Macs that allows you to install Windows on a Mac for free.
You can play FIFA on a Mac if you install Windows on a Mac with Boot Camp.
However, Boot Camp does not work on Apple Silicon M1 and M2 Macs.
It's also much harder to configure and setup Windows in Boot Camp to play FIFA 23 on a Mac and using Xbox Game Pass Ultimate is much easier.